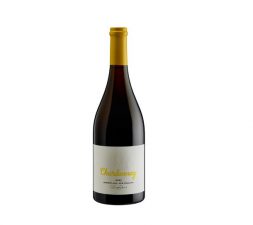 Rod McDonald Wines has officially been identified as producing one of the best Chardonnay's in the world.
The Hawkes Bay winery has been awarded Gold for its Trademark Chardonnay in The Global Chardonnay Masters competition, which recognises the best Chardonnay from around the world. It also picked up Silver for its Te Awanga Estate Chardonnay in the same show.
Unlike other international competitions, The Global Chardonnay Masters series, which is held in London, is judged by grape variety rather than country. Every wine is measured on the taste of its grape and the skill of its winemaker.
An expert panel of high calibre Master of Wine judges, Master Sommeliers and senior buyers blind tasted 220 entries from wine producers around the world. Only 40 Gold medals were awarded.
"We are blown away with this win. It's significant to us because it's a real testament to the quality of our grapes and winemaking process. When you look at the great wines in the world, they all have in common that they taste like where they came from and they tell a story of who made them. Our defining challenge every day is to figure out of the grape growing and winemaking process, what makes a wine taste like where it came from and who made it," said owner and winemaker Rod McDonald.
"It's no secret the wine industry is incredibly competitive and being a small winery can be even more challenging, especially when it comes to tapping into the international market. This competition is big for us because it helps us get the exposure we need to continue expanding overseas and getting our name out there." said McDonald.
Rod McDonald Wines farm around 70 hectares of vineyards in the Hawke's Bay and Te Awanga Estate is home to its cellar door. Alongside its domestic distribution to New Zealand restaurants and wine retailers, the company exports to Australia, USA, South East Asia and the UK.