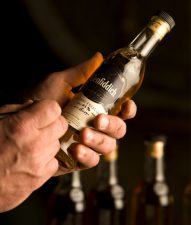 New Zealand artist Emil McAvoy has been announced as one of the six finalists for the Glenfiddich Artists in Residence Programme 2016.
Now in its 50th year, the art residency programme offers winning artists the chance to live and work for three months at the Glenfiddich Distillery in Dufftown, Scotland.
It is the first time that New Zealand artists have had the opportunity to participate in the programme and artist, arts writer and filmmaker, Emil McAvoy, was chosen alongside five Australians to vie for the prize.
McAvoy was named a finalist for his proposal entitled Spirit of Speyside, a documentary project embedded in Dufftown (the single malt whisky capital of the world) which will result in a short film and suite of photographs, released as an exhibition and/or a photo book publication with an accompanying essay.
The world's most-awarded single malt whiskey started the competition to celebrate Glenfiddich's commitment to the arts and to date, the programme has seen more than 100 artists from 18 countries take part in the summer residency programme, says Mark Little, Glenfiddich Marketing Manager.
From the 8th to the 13th of November, an exhibition of the six finalists' work, along with a Glenfiddich pop-up bar, will take place at No Vacancy Gallery located at QV Melbourne. The winner will be announced on November 18th.