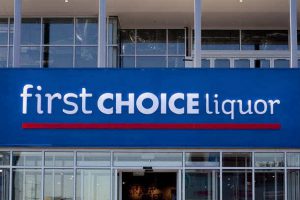 Australian liquor brand, First Choice Liquor, has come first in the Liquor Store category of Roy Morgan's Customer Satisfaction Awards.
With a score of just over 93%, less than a percent separated the Coles-affiliated liquor superstore from its runner-up Cellarbrations (93%), while its perpetual rival Dan Murphy's was close behind in third place (92%).
Compared to some of the categories measured in the awards, where customer satisfaction levels can vary dramatically between contenders, liquor stores tend to attract high scores.
Only IGA Liquor lags behind, satisfying a relatively low 76% of its customers (a dramatic year-on-year decline from 91% in August 2015).
Norman Morris, Industry Communications Director for Roy Morgan Research, says: "Overall, the country's liquor retailers are doing a good job of keeping their customers satisfied, with most achieving satisfaction scores in the 90s and high 80s during August."
When asked which factors are most important to them when buying alcohol, the two groups revealed different priorities.
For example, being 'located where I do other shopping' is important to a substantially higher proportion of Cellarbrations customers (48%) than First Choice customers (28%); while 'good value' matters much more to First Choice customers (81%) than those who shop at Cellarbrations (61%).
"It's interesting to note that there seems to be no guaranteed, gold-standard benchmark for satisfying a liquor shopper," says Morris.
"Different stores' customers don't necessarily value the same things when buying alcohol. Retailers must therefore understand what matters most to their customers and adapt accordingly, rather than simply follow another store's example."
#roymorgan #firstchoiceliquor