Super Liquor Chief Executive Campbell McMahon has died unexpectedly.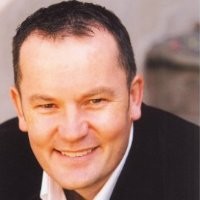 A spokeswoman for Super Liquor group told Stuff that McMahon's death at his Auckland home on Saturday was "unexpected and sudden" and followed recent "routine surgery".
"It is absolutely devastating for his family and friends and everyone at Super Liquor."
The spokeswoman said that 56-year-old McMahon was a private man, dedicated to his family and "highly respected by the industry and everyone associated with Super Liquor."
McMahon had been Super Liquor's Chief Executive since 2015. The company has 158 franchised stores throughout New Zealand.
He is survived by his wife and two children.
Did you know?
There are 6 ways you can catch up with The Shout NZ?
Our print magazine – November issue out soon! Subscribe here.
Online, updated daily with its own completely unique content and breaking news.
Our weekly newsletter – free to your inbox! Subscribe here.
Our digital magazines – the latest issues are online now.
We are also on Facebook and Instagram!