As the hospitality industry continues its recovery from extended lockdowns, The Shout NZ is dedicated to supporting Kiwi locals. In this month's issue of the magazine, we explored New Zealand's best spots to relish a rum.

Auckland: Captain's Bar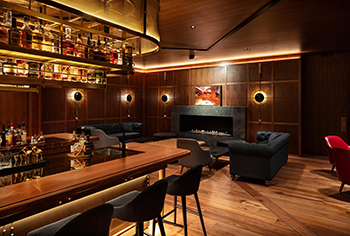 Opulent yet not ostentatious, Captain's Bar features dark leather couches, wooden walls, antique sailboats and an impressive granite fireplace. Concocting classic cocktails with a local twist that draw on an extensive list of fortified spirits, the main focus of Captain's Bar is rum and expert mixologist Ezequiel Marquez has handpicked all 60 rums on the menu, based on their origins and story. So relax next to the cosy fireplace or soak up the stunning waterfront and cityscape views on the outdoor terrace with a delicious cocktail in hand, Captain's Bar is the ultimate location to retire after a long day.
Signature rum cocktail: N7 – a blend of Plantation 3 Stars, El Dorado 12 and Averna, mixed with baked pineapple juice.
Number one must-have behind the bar: For cocktails, Plantation 3 Stars – it has the versatility yet the complexity to hold and uplift any cocktail; for sipping neat or with a mixer, Diplomatico Reserva Exclusiva – smooth and rich and delicious on the rocks with an orange slice.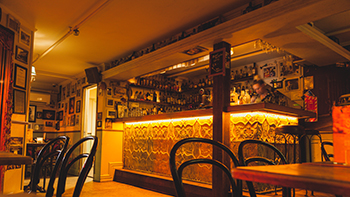 Queenstown: Habana
The perfect mix of chilled and vibrant, this boutique rum bar is Queenstown's very own little slice of Cuba. You can start the night with pre-dinner drinks or dance the night away with a late-night tipple with a choice of more than 70 rums. The collection includes influences from neighbouring countries and islands, alongside some of the Habana team's favourite rums from around the world. Try a delicious rum flight, or take a rum tasting master class for you and your friends.
Signature rum cocktail: The Mojito – they're a classic but when made properly, they're a whole different level.
Number one must-have behind the bar: The Habana rum bible – a compilation of every rum Habana has ever stocked with information about the rums' origins, tasting notes, what cocktails they work in etc.
Christchurch: The Cuban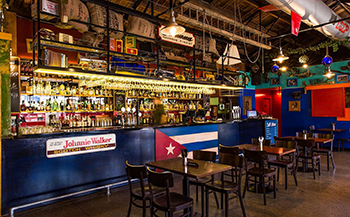 A vibrant kitchen and bar in the heart of Christchurch, The Cuban serves up rums and cocktails in a buzzing atmosphere. A gorgeous piece of Havana right in the centre city, you can sample exquisite Latin food, marvel at the extensive selection of rum and relax in the covered courtyard or on the cosy couches by the fireplaces. Full of variety, atmosphere and character, The Cuban is a must-visit in Christchurch.
Signature rum cocktail: Mojito is a must when it comes to proper Cuban cocktails, but if you are looking for something different and fancy, the Castro – with a touch of Blue Curacao and blueberry – won't let you down!
Number one must-have behind the bar: More than 60 different rums, each inspired by Cuban culture.
Originally published in the July issue of The Shout NZ. Read the full magazine below.
Did you know?
There are six ways you can catch up with The Shout NZ?
Our print magazine – July issue out soon! Subscribe here.
Online, updated daily with its own unique content and breaking news.
Our weekly newsletter – free to your inbox! Subscribe here.
Our digital magazines – the latest issues are online now.
We are also on Facebook and Instagram!