Moa brewing and Parrotdog team up
19 September, 2016 by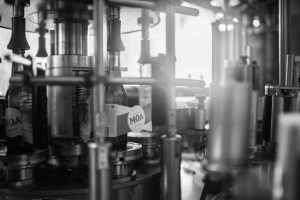 Moa Brewing and ParrotDog Brewing have announced a new sales and distribution arrangement in the New Zealand market. From October 1, Wellington's ParrotDog will be part of Moa Brewing's sales and distribution offering. ParrotDog recently completed a successful crowd funding capital raise that will go toward building greater capacity at a new facility.
ParrotDog's Matt Kristofski says: "Sales and distribution is a very important part of any craft brewery's growth, which is an area we have been developing strategies for in preparation for our future plans. We have admired what Moa has done in building their own sales and distribution team, and are thrilled to be part of it. Having them handle distribution of our product in New Zealand allows us to focus on getting on with building our new facility and brewing more beer. They get what we are about and will be a good partner for us."
Moa Brewing's Geoff Ross says: "Customers are telling us they don't want to see a truckload of different people with different brands. They want one visit from someone that knows the craft beer category. Moa and Parrot Dog will be a great complimentary offering. We've seen them grow in leaps and bounds of late. It is a great brand, we're thrilled to be part of."
.