The results of world's largest and most influential wine competition, Decanter World Wine Awards, have been announced.
After a record-breaking year for total wines tasted in 2021, the record was topped again this year with 18,244 wines judged from 54 countries.
Across two weeks, almost 250 international wine experts, including 41 Masters of Wine and 13 Master Sommeliers, awarded 50 Best in Show, 165 Platinum, 676 Gold, 5,900 Silver and 8,074 Bronze medals.
The Shout NZ's wine expert Cameron Douglas MS chaired the New Zealand judging panel.
New Zealand saw its best-ever performance for Best in Show, with four wines awarded the medal and scoring 97 points.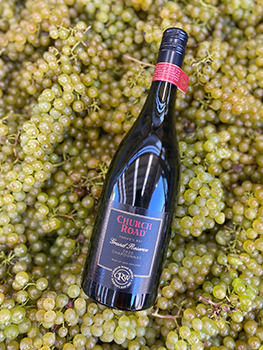 They were:
Rimapere Plot 101 Marlborough Sauvignon Blanc 2021
Craggy Range Hawke's Bay Syrah 2020
Church Road Grand Reserve Hawke's Bay Chardonnay 2020
Valli Central Otago Pinot Noir 2020
Awarded to just 50 wines, this year's Best in Show winners represented just 0.27% of the total wines tasted and of the competition's top 50 wines, 40% come from New World countries – more than double that of the 2021 results.
Church Road Winery shared this statement: "Our Grand Reserve Chardonnay 2020 just won Best in Show with 97 points at the Decanter World Wine Awards!
"Judges commented that in this 'outstanding' wine, 'freshness and richness are beautifully paired in the aromas', calling it 'memorable', concentrated and confident'.
"Congratulations to Chris and the whole team on another exceptional accolade. What an honour!​​"
Four New Zealand wines were awarded Platinum medals and 27 received Gold.
'The Decanter World Wine Awards is something really special," said judge Sarah Jane Evans MW.
"We pay huge attention to the wines we have, each one we approach like one of the family in the sense that we really care for it, study it and then rate it as it is now.
"You know that what you're doing is having a big discussion about who's going to enjoy it later."
For the full list of Decanter World Wine Awards winners, click here.
Did you know?
There are six ways you can catch up with The Shout NZ?
Our print magazine – May issue out now! Subscribe here.
Online, updated daily with its own unique content and breaking news.
Our weekly newsletter – free to your inbox! Subscribe here.
Our digital magazines – the latest issues are online now.
We are also on Facebook and Instagram!