A national survey from online subscription retailer WineFriend has revealed that more than a 10th of Kiwis have admitted to heating up wine in an oven or microwave, 5% have fashioned a bootleg bubbly using their SodaStream and two thirds have snuck wine into somewhere they shouldn't have.

In the first 'Great New Zealand Wine Census', 1,400 consumers were polled on their wine purchases and habits.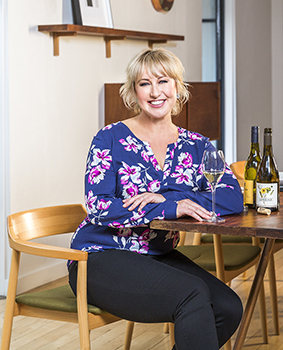 WineFriend Chief Tasting Officer Yvonne Lorkin says it's clear that while New Zealand is a wine loving nation, it's great to see how comfortable we are having fun with the beloved tipple.

"Today's wine world is absolutely brimming with possibilities, and we have definitely moved on from stuffy sit-down meals, confusing cutlery and rigid wine and food pairing rules," she says.
"While I'm not a fan of using DIY methods to turn your still wine into sparkling, I would encourage exploration of new varietals, producers and styles you haven't heard of before."

The research found that more than half (55%) of Kiwis think they're adventurous when it comes to selecting new wine varietals, but we are still swayed by an eye-catching label (89%) or those plastered with a shiny medal/award wins (81%) when choosing a bottle.

Lorkin says that while gold and silver stickers are often testament to a great wine, it can be a game of smoke and mirrors if you don't know what you're looking for.
"Ask your waiter, ask your friends, but be wary of marketing ploys to guide your buying," she says.
"Finding wine to suit your mood, occasion and budget is best steered by your unique taste preferences."

Key survey findings (% yes):
• Bought wine because the label looked stylish – 89%
• Bought wine that they couldn't pronounce – 84%
• Bought wine just because it was plastered with shiny medals and awards – 81%
• Googled the price of wine they were gifted – 54%
• Felt overwhelmed trying to choose wine in a supermarket or wine store – 63%
• Faked wine knowledge to impress someone – 17%
• Mixed wine with soft drink – 16%
• Tried to make wine bubbly in soda stream – 5%
• Warmed wine up in the microwave/oven – 11%
• Tried refilling an expensive bottle of wine with cheaper one – 2%
• Think they can taste the difference between cheap wine and expensive wine – 72%
• Snuck wine into somewhere they shouldn't have – 67%
• Added ice cubes to cool down their white wine – 51%
• Felt intimidated by restaurant wine lists – 37%
• Felt nervous when asked to taste wine they've chosen at a restaurant – 42%
• Sent a bottle of wine back at a restaurant – 39%
Did you know?
There are six ways you can catch up with The Shout NZ?
Our print magazine – July issue out soon! Subscribe here.
Online, updated daily with its own unique content and breaking news.
Our weekly newsletter – free to your inbox! Subscribe here.
Our digital magazines – the latest issues are online now.
We are also on Facebook and Instagram!