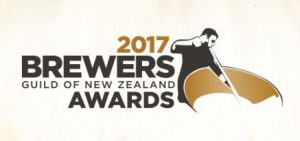 Entries for the 2017 Brewers Guild Awards are now open.
Breweries have until September 8 to get their entries in before the judging takes place from September 29 to October 1 in Christchurch.
The conference, trade show, AGM, industry reception, Mashing In and the brewery day tours will take place from Thursday, October 5 to Saturday, October 7, with the grand finale – the NZ Beer Awards gala dinner – on the Saturday night. MC'd by South Island comedian, Shay Horay, at the Air Force Museum of NZ in Christchurch, the formal dinner will see the announcement of the all-important medal winners – and of course the much-anticipated Champion Brewery award.
For more information on the Brewers Guild NZ Beer Awards and how to enter, head to www.brewersguild.org.nz/awards