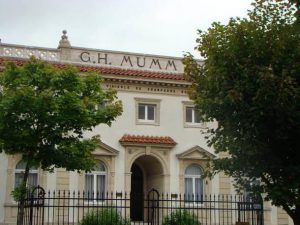 Champagne House G.H. Mumm has released a new vintage, paying tribute to one of its great custodians, René Lalou.
Just 20 cases of Cuvee R. Lalou 2002 will be available across New Zealand from fine wine retailers and the most discerning restaurants.
The Champagne is named for the legendary figure in Champagne who led the Maison Mumm for more than half a century – from 1920 until his death in 1973.
Travelling the length and breadth of each of his vineyard plots, René Lalou pulled up, re-grafted, re-planted and reorganised the entire Champagne Mumm vineyards that, under his supervision, grew from 50 hectares to almost 100 just before WWII.
In 1966, Champagne Mumm released a legendary prestige Cuvée called René Lalou, which in its 25-year history saw only nine vintages, culminating in the highly esteemed 1985 release.
René Lalou's spirit remains alive through the current Chef de Cave, Didier Mariotti, who believes this

new release eloquently and elegantly showcases the true spirit of the House, by utilising 12 of the most supreme parcels of fruit from the Mumm Vineyard to which René Lalou devoted his entire working life.
"With this wine, Champagne Mumm has created a Cuvée which, more than any other that has come before it, expresses the very essence of an entire landscape and history. With Cuvée R. Lalou we can taste the spirit of G.H. Mumm," says Mariotti.
At the end of his distinguished career, René Lalou was awarded the highest honour in France, being named a Commander of the Legion d'Honneur, the famous red sash that has adorned the legendary Champagne Mumm Cordon Rouge since 1875.
Champagne Mumm – Cuvée R. Lalou Vintage 2002 – RRP $390.00