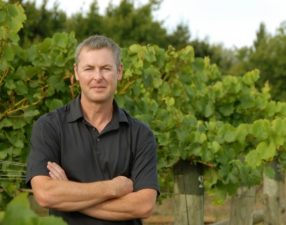 Toi Toi Wines has announced the appointment of Tim Adams as Head Winemaker and Viticulturist.
Adams joined the team at the beginning of June and already has been working in the winery blending wines from the 2017 vintage.
"I am very impressed with the wine quality Toi Toi has in tank from a difficult season," says Adams. "It is testament to the tremendous dedication to lower cropping levels and quality improvements that the Toi Toi vineyard managers and winemaking team have adhered to over the years. Good grapes make good wines, and I will continue to work with the vineyard managers to ensure we continue to enhance Toi Toi's quality".
Adams is based in Marlborough and has been working as a winemaker for more than a decade with Astrolabe wines. "I am passionate about Marlborough grapes and Sauvignon Blanc and I know Central Otago grapes really well too," he says. As well as making wine in New Zealand, Tim has worked vintages in Europe, USA and Australia.
He takes over the reins from Chris Young who, after 27 years in the industry, decided to retire from winemaking.
Toi Toi is a family owned company and is recognised globally for its Marlborough Sauvignon Blanc and Central Otago Pinot Noir.