Three wine and hospitality professionals from Wellington have created a modern language for wine, to help people understand its complexities in a simple, fun, and engaging way.
Maciej Zimny, Josh Pointon and Jessica Wood (above), the sommelier trio at Noble Rot Wine Bar and Noble Wine Delivery, Wellington, have launched a new emoji-style wine tasting language named Wine-oji.
"Time and time again we had customers asking what a particular wine tasted like or were faced with so many choices, it was hard to make a decision," says Pointon.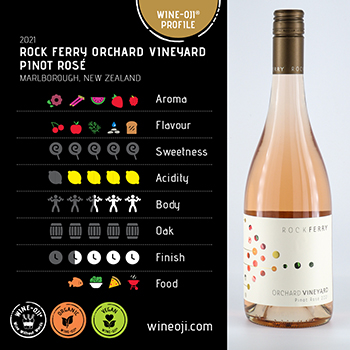 "For a lot of people choosing a wine can be complex and intimidating – whether from the supermarket shelf, at a restaurant or ordering online for yourself or loved ones."
With the help of a local graphic designer and months of tasting and planning, Wine-oji was born. The system takes the guesswork out of what consumers are buying, so that they know they'll enjoy it.
The trio also created Wine-oji profiles of classic wine styles of New Zealand and the world, to gamify learning about regional wine flavour profiles.
To use Wine-oji, wine producers receive digital and physical cards that provide a quick reference to the makeup of the wine – for example, sweet, dry, acidic, or oaky.
"The feedback from producers has been really positive, particularly because they need a fresh, modern take on wine communication with other beverage industries like craft beer and spirits forging ahead in this aspect," says Wood.
"In short, producers believe this is an innovative way for them to promote their business, build their wine profile and tap into a whole new market."
Did you know?
There are 6 ways you can catch up with The Shout NZ?
Our print magazine – March issue out now! Subscribe here.
Online, updated daily with its own unique content and breaking news.
Our weekly newsletter – free to your inbox! Subscribe here.
Our digital magazines – the latest issues are online now.
We are also on Facebook and Instagram!