New Zealand's leading specialist consumer wine title, World of Wine, is calling for submissions for its fourth edition.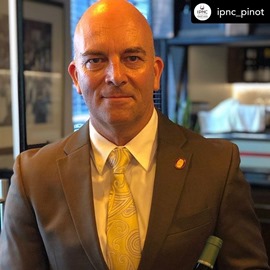 The third volume did exceptionally well locally and internationally, with great reviews from New Zealand, Australia, the USA, the UK, France and Germany – view the digital magazine of Volume 3 here.
New Zealand's first and only Master Sommelier, Cameron Douglas, has begun tastings, and would love to include your wines. He will be reviewing:
Summer Bubbles – Sparkling Wines
Rosé
Sauvignon Blanc
Chardonnay
Pinot Noir
Aromatics (Albariño, Riesling, Gewürztraminer, etc)
Port
We welcome any submissions that are different from the classics or that are new classics.
If Cameron has tasted your wine this year and you scored over 88, there is no need to resubmit for tasting, please get in touch with Sales Manager Brigitte Kolver and she will arrange accordingly.
If you're keen to be involved, please submit your wines here.
For more information, contact Brigitte Kolver at bkolver@intermedianz.co.nz or phone (027) 294 5113.
Did you know?
There are 6 ways you can catch up with The Shout NZ?
Our bi-monthly print magazine – back in September! Subscribe here.
Online, updated daily with its own completely unique content and breaking news.
Our fortnightly newsletter – free to your inbox! Subscribe here.
Our digital magazines – the latest issues are online now, here and here.
We are also on Facebook and Instagram!