Each week we will be featuring a local bar, pub or club to help boost the Kiwi hospitality industry and encourage customers to get out and explore!
This week Joey Clancy from iconic Central Auckland institution, The Birdcage Tavern, shares some insights.
How has business been going post COVID-19 lockdown?
Business has been okay – it's a touch more inconsistent but we're getting lots of functions which are keeping us going.
What have you been doing to encourage customers to come back to your local?Quiz nights and food & drinks specials.
How would you describe the atmosphere of The Birdcage?
Laid-back, relaxed and friendly – a local tavern and functions venue.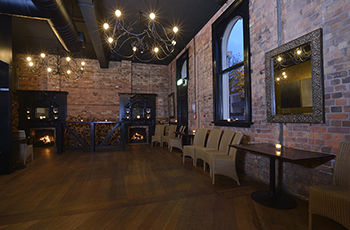 What is your signature drink?
Pink Gin & Tonic with Strawberries – $7.50 from 4pm to 6.30pm every day!
Why do you think your local stands out from the crowd?
We have a great beer, wine & cocktail selection that is focused on local breweries and wineries. Plus, we are in an incredible building which was built in the 1800s.
What are your three top tips for being a great bartender?
Be friendly, positive and knowledgeable.
To nominate a local to be featured, email [email protected] or send us a message on social media @theshoutnz!
Did you know?
There are 6 ways you can catch up with The Shout NZ?
Our print magazine – back in September! Subscribe here.
Online, updated daily with its own completely unique content and breaking news.
Our weekly newsletter – free to your inbox! Subscribe here.
Our digital magazines – the latest issues are online now, here and here.
We are also on Facebook and Instagram!