The Society of Beer Advocates (SOBA) has announced it is dissolving.
In a letter sent on September 3 from SOBA President Dallas Potz-Nielsen to its members, he explains the numerous reasons for the committee's decision to shut down the organisation, including financial challenges, a decline in membership and dwindling volunteer resources.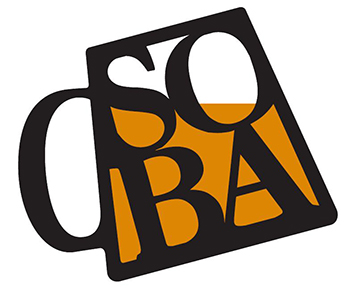 "This decision, while painful, was rooted in a profound appreciation for what SOBA has achieved and a realisation that it was time to gracefully acknowledge the changing landscape," said Pozt-Nielsen.
"While the formal chapter of SOBA draws to a close, let it be known that we are not bidding farewell to the spirit that unites us. Our shared love for craft beer will endure.
"The incorporated society and national organisational framework of SOBA is concluding, however all regional groups can continue to gather together and support their local venues in their preferred manner.
"We will hold dear the connections we've cultivated, the knowledge we've exchanged, and the friendships that have blossomed."
Set up in 2008, SOBA's mission was to educate, promote, and advocate for the appreciation and responsible consumption of quality beer in New Zealand.
"Our journey has been punctuated with milestones that resoundingly attest to our impact," said Potz-Nielsen.
"We have championed the cause of microbreweries, facilitating them to flourish in many ways including famously advocating during 'Radler dispute'.
"Our efforts have significantly shaped New Zealand's identity in the global beer community, leaving an indelible mark."
Comments on SOBA's Facebook announcement show disappointment at both the decision and the manner in which it was announced.
"Double Vision Brewing wouldn't be here if it wasn't for SOBA. Our first competitions, critical feedback and connections to the industry. Thanks for everything team," wrote the brewery's Director, Warren Drahota.
"Sad news indeed. Proud of what SOBA achieved over the years and to what degree the organisation raised the craft beer profile, supported the new brewers entering the market and endeavoured to keep the big guys in line!" said another poster, Ian Caig.

While another SOBA member expressed frustration at the lack of communication.
"This latest email from Dallas should have been released a while back, keeping the members in the dark so long rather disgusting really," they wrote. "Not sure why the National Secretary couldn't have released this information back on the 31 May! All very sad."
On Facebook, SOBA said it was also disappointed but proud of the industry in New Zealand.
"The craft beer industry as it was back when we founded our Society was quite different then and is in a much better place now – thanks to every one of us!
"The craft beer landscape in New Zealand has changed immeasurably, and our beer world has become a much better place.

"Whilst it is sad that it is the end of the road for SOBA, it is good news for the beer and hospitality industry that we love."

To read the full letter from Dallas Potz-Nielsen, click here.
How to catch up with The Shout NZ…
Online, updated daily with its own unique content and breaking news.
Our weekly newsletter – free to your inbox! Subscribe here.
We are also on Facebook and Instagram!