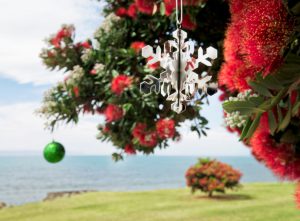 The sell-out success of The NZ Cider Festival this year is testament to just how popular this fruity beverage is becoming in New Zealand, especially over the summer months. So as a salute to cider, we've dedicated this December/January issue of The Shout NZ to everything cidery. From The NZ Cider Festival and 2017 NZ Cider Awards, to emerging trends, new innovative products and a Q&A with DB cider maker and Chairman of the Fruit Wine & Cider Makers Association, David Sax – you can find it all in The Shout NZ (FMCG Business and Hospitality Business).
Looking back on 2017, it has been an amazing year full of growth and positivity for The Shout NZ and the team would like to thank you all for your continued support. It has been a pleasure meeting so many of you along the way – we love hearing your stories and following your journeys in the ever-changing world of the New Zealand liquor industry and we look forward to an exceptional 2018.
If you don't already follow us on Facebook and Instagram, you can find us @theshoutnz and don't forget to sign up to our eNewsletter.
Have a very Merry Kiwi Christmas and a safe summer holiday and we'll see you next year!