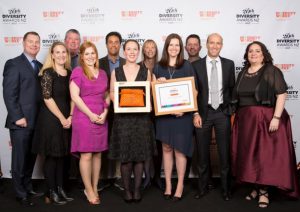 Lion has been recognised for its flexible work practices by winning the Work Life Balance Award at the 20th Diversity Awards New Zealand earlier this month.
The Diversity Awards NZ recognise and celebrate the New Zealand businesses and organisations championing diversity and inclusion in the workplace – and reaping the benefits.
Lion's 'LionFlex' programme was developed to meet its employees' changing needs and to ensure it could continue to attract and retain top talent.
The programme allows flexibility to work from a productive location outside the workplace; the ability to purchase two weeks' additional leave; vary start and finish times and redesign a role or enable job sharing.
Diversity Awards NZ Judging Convenor, Sarah Haydon, was particularly impressed by the breadth of entries, which came from a wide range of industries and from organisations of all sizes.
She says every entrant in this year's Diversity Awards is worthy of recognition, and can take pride in what they have achieved in the context of their own workplace, and where they are on their diversity journey.
"They are all recognising the importance of every individual in their organisations."