New Zealand wine and spirits brands have been taking home top awards at global competitions recently, with everything from brand-new distilleries to established wineries being recognised for their products. Here are just a few…
Palliser Estate
Palliser Estate Single Vineyard 'Hua Nui' Pinot Noir 2021 was awarded a Best in Show at the 2023 Decanter World Wine Awards. Now in its 20th year, the awards attracted more than 18,500 entries from top wineries across the globe. Palliser Estate's 'Hua Nui' was the only New Zealand wine to receive the Best In Show accolade (with a Platinum award and score of 97 points).

Rockburn Wines
Rockburn's The Chosen Hillside Pinot Noir 2021 received a Platinum Award with 97 points at the Decanter Wine Awards 2023, one of only five wines from New Zealand that received the award. Rockburn also secured awards for all five of its entries, receiving 90+ points for all – Rockburn The Chosen Hillside Pinot Noir 2021 (97 points), Nine Barrels Parkburn Vineyard Pinot Noir 2021 (94 points), Rockburn Pinot Noir 2021 (94 points), The Chosen 777 Pinot Noir 2021 (93 points), Rockburn's The Art Pinot Noir (90 points).
Reefton Distilling Co.
Reefton Distilling Co. has signed a multi-year contract to sell whisky to the Scotch Malt Whisky Society (SMWS) in Edinburgh, Scotland. They are the first New Zealand distillery to be selected for inclusion and the agreement will see the SMWS purchase minimum agreed volumes of Reefton Distilling Co.'s New-Make Spirit each year, for an initial three-year term.
Garage Project
Wellington's Garage Project Brewery was awarded Champion Large International Brewery at the Australian International Beer Awards. Founded in 2011 by brothers Ian and Pete Gillespie and Jos Ruffell, Garage Project is an independent New Zealand brewery based in Aro Valley. The brewery also won a Silver Medal at the World Beer Cup for its Chance, Luck & Magic beer in the Belgian-Style Sour Ale category.
Mission Estate Winery
Mission Estate Winery was awarded two Gold Medals for its 2019 Huchet Syrah in the International Wine Challenge and International Wine & Spirits Competition (IWC & IWSC). In addition, the 2019 Huchet Syrah became one of two New Zealand wines to secure a Masters Medal in the Global Wine Masters 2022 competition late last year.

Besos Margarita
Besos Margarita – founded by chef and former owner of Besos Latinos restaurant, Luis Cabrera – won a Gold Medal at the European Spirits Challenge 2023. The ready-to-serve Margarita was launched during the COVID pandemic and is a perfect balance of sour lime, smooth blue agave and floral citrus, underpinned with the satisfying sweet and salty flavour of a classic Margarita.
Clarity Distilling Company

Fledging Tauranga-based distillery, Clarity Distilling Company, took home a Double Gold Medal for its dry gin at the 2023 San Francisco World Spirits Competition. Clarity Distillery Company co-founders George White and Stephanie Downer launched their first line of spirits just last month, entering the competition three weeks later.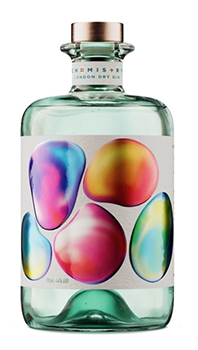 Karori Drinks Company

Wellington's Karori Drinks Company's Chemistry Gin won a silver medal at International Wine & Spirits Competitionm, scoring 92 out of 100 just six months after launching to market. A vegan gin packaged in 100% post-consumer glass, Karori donate's $2 from every bottle we sell, to women in STEM (science, technology, engineering and mathematics.
Waiheke Distilling Co.
Waiheke Distilling Co.'s Horopito Spice Vodka took home a Gold Medal and the 'Best In Show By Country' category at the 2023 London Spirits Competition. The premium boutique botanical vodka balances Aotearoa's native pepper (horopito) with pink peppercorn, Macadamia and subtle lime zest."This is a huge honour for a young boutique distillery, and it is a great reward for the foraging and showcasing of native botanicals which we strive to hero," says the distillery team.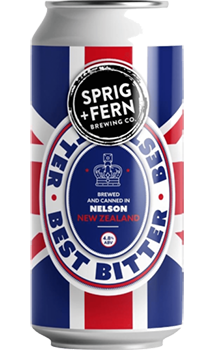 Sprig + Fern
Nelson's Sprig + Fern Brewing Co. was awarded one of only two Gold Medals for their Best Bitter in the 'Best British and European Style Ale – Special Bitter or Best Bitter' category at the Australian International Beer Awards. The limited release chocolate porter, Norty Porter, was also awarded a Silver Medal in 'Best Flavoured Specialty Beer – Chocolate or Cocoa Beer' category.
The Shout NZ congratulates all the winners on their achievements!
Did you know?
There are six ways you can catch up with The Shout NZ?
Our print magazine – new issue out now! Subscribe here.
Online, updated daily with its own unique content and breaking news.
Our weekly newsletter – free to your inbox! Subscribe here.
Our digital magazines – the latest issues are online now.
We are also on Facebook and Instagram!