Sustainable label options is a hot topic in the packaging world and Kiwi Labels is leading the pack with its KiwiCycle brand.
For 44 years Kiwi Labels have been creating a national presence as one of New Zealand's leading self-adhesive label manufacturers. They are a results driven company, proudly supplying their New Zealand client base from their manufacturing plant in Christchurch.
The KiwiCycle brand has an award-winning suite of environmental label products. These products help to reduce the impact of waste through the use of wash-off, biodegradable, commercially compostable labels, labels accredited for home composting and FSC and PEFC materials.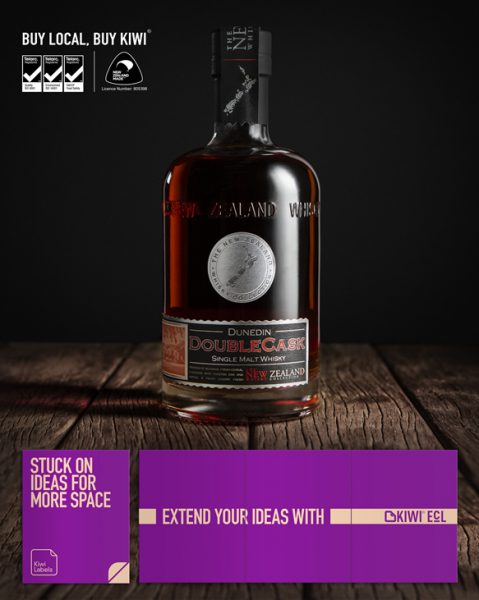 With continuing research and development into more sustainable label products, there are now options that look and feel the same as previously, commonly used label papers – and the options are continuously growing as new products are released by suppliers.
Kiwi Labels offer a wide range of label products, embellishments, tags and their award winning KiwiECLs.
KiwiECLs are extended content labels, also known as multi-part or booklet labels. They provide the perfect solution to the challenge of space on a label with the additional space popping out or unfolding. Kiwi Labels has a dedicated press to run ECLs and a knowledgeable team to help with the design and technicalities.
Providing label products to the FMCG market, including boutique spirits and wine labels, Kiwi Labels are committed to customer satisfaction from start to finish.
Buy local, Buy Kiwi.
For more information, visit www.kiwilabels.co.nz, email info@kiwilabels.co.nz or phone (03) 384 2903.