A job well done deserves a top shelf beer
06 June, 2017 by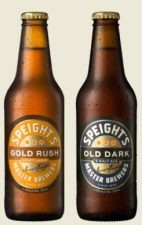 Whether it's a reward for a hard day's work, or an excuse to celebrate great company, sometimes the occasion calls for something a little more top shelf to enjoy. Introducing the Speight's Master Brewers range.
Brewed using the highest quality ingredients to deliver a rewarding flavour experience, Speight's Master Brewers have created a range of brews that are perfect for when you are looking for a step up from your everyday beer option.
The Master Brewers range includes three brews: Triple Hop, a classic 4% pilsner; Old Dark, a 4% beer with big creamy flavour, and the brand new Gold Rush, a 4.2% honey lager.
Gold Rush is a crisp golden lager with light hints of honey for a clean and refreshing finish. Unlike the Central Otago gold rush of the 1860's, this liquid gold is here to stay. After a successful summer on tap around the country, Gold Rush will now be available in 12-pack as part of the Master Brewers range.
Gold Rush, and the rest of the Master Brewers range, will be available in 12-packs. RRP $24.99, from all good liquor outlets and on tap at bars throughout the country.
.