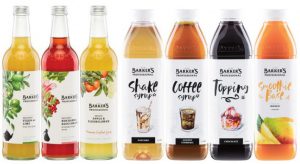 Just when you thought you'd tried every mixer on the market, Barker's Professional release a new range of artisan fruit teas, drinking vinegar and premium crafted syrups.
All made using real fruit and natural sweetness, the drinking vinegars include New Zealand apple cider vinegar and come in two delicious flavours – Rhubarb & Redcurrant and Squeezed Blueberry with Pear & Ginger.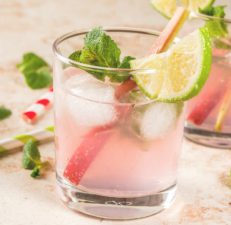 "Drinking vinegars (or shrubs) are a great addition to cocktails because they provide acidity and sweetness," says Barker's consultant mixologist Cheryl Stokes.  "The benefits for bars include reducing the need for purchasing lemons and limes (which are expensive in summer) and less time spent juicing citrus for cocktail preparation, which leads to less waste!"
Also in the new range is Barker's refreshing premium crafted syrups which are available in six 500ml flavours, including Lemon, Lime & Bitters and Brewed Apple & Elderflower; while the fruit tea syrups in Lemon & Mint and Squeezed Feijoa & Lime are both infused with Zealong Oolong Tea.
Perfect for a spring drink, add these Barker's Professional syrups to your favourite punch, bottle of bubbles or crafty cocktail for a zesty adult beverage!
Try the Barker's Spring Shrubbery cocktail (pictured), the recipe is on our Instagram Page and if you don't already, make sure you follow us!
For more information visit www.barkersprofessional.nz