Introducing Ariki Spirit!
19 September, 2017 by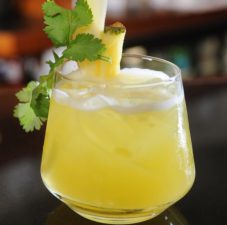 In 2014 Ariki Spirit was formed, beginning a journey to create an Ultra-Premium gin and vodka, using organic ingredients, sourced primarily from the islands of Polynesia.
Their unique botanicals, purity of New Zealand water form a smooth collaboration of Pacific characters produces a spirit of unsurpassed quality.  Their connection and the integrity of our spirits remains true to what the Ariki represents.  They are proud to be able to share their skilfully crafted and small batch spirits. Just as the voyaging Polynesian people did in their epic journeys across the Pacific, Ariki is bringing the Spirit of the Pacific to the world.
Try Ariki's full-flavoured gin or smooth vodka in your cocktail recipes and taste the difference.  Find the recipe for their 'Taupo' cocktail (pictured) on The Shout NZ Instagram page – and if you don't already, don't forget to follow us!
.