Entries are now open for the 2020 New World Wine Awards.
The return of the awards will offer local wineries the opportunity to have their teams' hard work recognised and their top wines showcased to shoppers in New World stores nationwide.
All entries to the awards must retail for $25 or less and have at least 4,000 bottles (1,800 for niche varietals) available to meet high demand in store.
Chair of Judges, Jim Harré, says the judging panel, which will this year assemble in the key wine regions for localised judging, are particularly excited to put early 2020 vintage wines to the taste test.
"The warm summer and dry autumn produced amazing fruit all across the country and by early March many were buzzing in expectation of the great wines to come," he says.
"However, the harvest – which is already the busiest and most backbreaking time – became even more momentous this year as vineyards and wineries grappled with the challenges of working as an essential service over lockdown."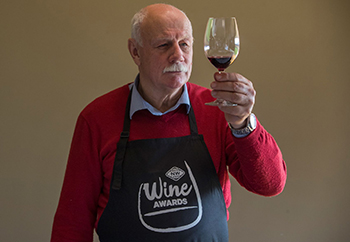 Harré says the Sauvignon Blanc, Pinot Gris, Aromatic and Rosé classes will feature many 2020 vintage wines, providing the first taste of these new wines in a competition setting.
Now in its 18th year, the New World Wine Awards judging is run to international standards including assembling an independent panel of expert wine judges, employing a double-blind tasting process to ensure results are based only on the quality of the product in the glass on the day, and using the world-recognised 100-point scale for scoring.
Harré returns as Chair of Judges for the 13th year, albeit under a new temporary format that will see the usual three-day judging event in Wellington split into series of smaller regional events to be hosted in Auckland, Hawke's Bay, Marlborough and Central Otago.
The regional hub format will allow for localised judging of the nearby regions' wines and was originally designed to accommodate any considerations around national travel and physical distancing.
The first round of judging will be held in this way, with wines being awarded Gold, Silver and Bronze medals.
All Gold and Silver wines will then be re-tasted by an expert panel to ensure absolute consistency across the regionalised judging. During this second round, the panel will also determine the Top 50 wines, the Champion of each varietal and overall Champion Red and Champion White.
Entries to the New World Wine Awards must be received by Friday 26 June. All details can be found here.
Did you know?
There are 6 ways you can catch up with The Shout NZ?
Our monthly print magazine – back very soon! Subscribe here.
Online, updated daily with its own completely unique content and breaking news.
Our weekly newsletter – free to your inbox! Subscribe here.
Our digital magazines – the latest issues are online now, here and here.
We are also on Facebook and Instagram!