As the hospitality industry begins another recovery from extended lockdowns, The Shout NZ is dedicated to supporting Kiwi locals. This month we're exploring New Zealand's best spots to enjoy one of the country's favourite spirits – gin.

Auckland: Bozo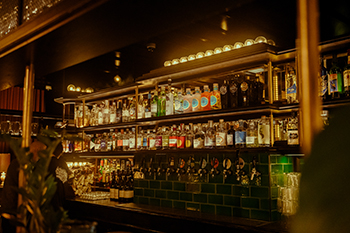 Tucked away at the back of the K' Road Food Workshop and adorned with ornate wood furnishings and greenery, Bozo is a hidden gin joint and craft beer lounge that has a unique vibe like a wee hidden treasure. Offering a curated selection of more than 50 gins, plus a popular gin paddle, Bozo is set to a tempo of hip hop and soul tunes, offering a cosy, charming, and comfy bar environment customised for conversation.
Signature gin cocktail: Bozo rotates through different options on its cocktail list but the signature is the gin paddle itself (a selection of three gins, garnishes, tonic water, and soda water).
Number one must-try gin: Denzien Smoke & Embers or Imagination Black Barn Syrah Barrel-Aged Gin.
Marlborough: The Gin Room
Based at The Vines Village in beautiful rural Marlborough, 12kms from Blenheim, The Gin Room is a small intimate tasting room specialising in Roots Marlborough Dry Gin
And other rare boutique South Island Gin producers. The only dedicated gin tasting room in the region, you can sample gins at the bar, in the purpose built Gin Garden or lakeside in the sun, overlooking the vineyards. A relaxed atmosphere where guests can enjoy some of the best gin that New Zealand produces.
Signature gin cocktail: The classic Roots Dry Gin & East Imperial Yuzu Tonic, lemon wedge over ice with a splash of Grapefruit & Hops Elemental Bitters.
Number one must-try gin: Roots Norwester Navy Strength Dry Gin.
Napier: The Gin Trap
Located right on the waterfront in the popular West Quay Ahuriri hospitality precinct, The Gin Trap has a unique vibe of what the team feels is best described as 'relaxing chaos'. Busy and loud with old school hits always playing and walls are covered in quirky gin quotes, the gastro pub offers more than 200 gins to be enjoyed on its huge deck with spectacular views.
Signature gin cocktail: Pink Lady – a vibrant and punchy classic.
Number one must-try gin: Their own newly released Speakeasy Gin. With notes of pear and Manuka honey, it is definitely a must try.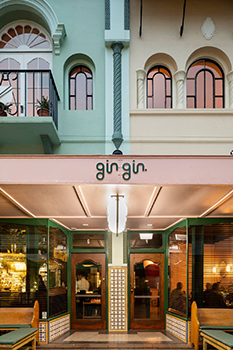 Christchurch: Gin Gin
Warm, energetic, vibrant and fun, Gin Gin is like walking into your own home but with a ginormous gin collection. With a team working hard behind the scenes to deliver the best ingredients from local Canterbury suppliers (plus hand squeezing all of their citrus for the cocktails), Gin Gin focusses on attention to detail and freshness. Its knowledgeable staff can whip up a classic cocktail or give you some local knowledge on some of the top New Zealand gins. It's a must-visit in Christchurch.
Signature gin cocktail: A good Martini, with a twist or dirty with a olive, served extra cold in a Nick and Nora glass.
Number one must-try gin: Their very own London Dry house gin (gin, gin, gin). Juniper forward, with some upfront notes of orange and pink peppercorn and a subtle note of liquorice and kawa kawa.
Wellington: Juniper Gin Bar & Restaurant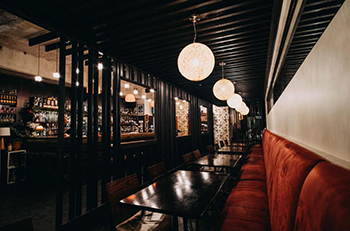 A stylish gin and cocktail spot that balances the business of being a restaurant with the attractions of a sophisticated central city bar, Juniper first opened 18 years ago. With more than 40 gins from around the world and almost 40 cocktails for everyone's palate, Juniper is cosy, upbeat atmosphere and includes friendly staff who'll help you navigate their epic drinks list.
Signature gin cocktail: St Germain Martini – gin, vodka, elderflower and lemon peel.
Number one must-try gin: Juno from New Plymouth which has juniper, aromatics and a beautiful citrus sparkle to it, plus some peppery heat at the finish.
Originally published in the February issue of The Shout NZ.
Did you know?
There are 6 ways you can catch up with The Shout NZ?
Our print magazine – February issue out now! Subscribe here.
Online, updated daily with its own unique content and breaking news.
Our weekly newsletter – free to your inbox! Subscribe here.
Our digital magazines – the latest issues are online now.
We are also on Facebook and Instagram!