C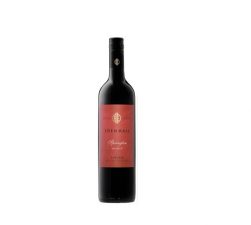 ool climate Shirazes from South Australia have been awarded Asian food and wine pairing trophies in the first round of results from the Cathay Pacific Hong Kong International Wine and Spirit Competition.
Adelaide Hills winery, Bird in Hand, was awarded Best Wine with Cantonese Braised Brisket for its 2013 Nest Egg Shiraz and Eden Valley producer, Eden Hall, won Best Wine with Wagyu Beef for its 2015 Springton Shiraz.
Eden Hall General Manager Graeme Thredgold says the 2015 was the best vintage at the winery in "probably a decade".
"It's just a great food wine – soft, delicate with lovely silky tannins," he says. "Hong Kong and China are absolute key markets for us, there's not a lot of opportunities in Australia for an independent brand so we need to be diversifying and finding export opportunities for the brand to be sustainable in the future."
Bird in Hand Winemaker Jared Stringer said the award showed the versatility of the Adelaide Hills region for growing Shiraz.
He said the use of 100 per cent French oak barrels at Bird in Hand also helped to maintain the subtleties of the region's Shiraz grapes
Bird in Hand has also been short listed at the London International Wine and Spirit Competition as one of the top five Australian wine producers, following trophy wins at the competition with its Chardonnay and Montepulciano.
The trophy winning wines in the 12 dish categories were handpicked from five Asian cuisines.
Founding Director of the Cathay Pacific HKIWSC, Debra Meiburg MW said the food pairing section had proven popular, achieving a 50 per cent increase in entries on 2015.
"The Asian food and wine pairing categories were the star of the show this year," Meiburg said.
"The combination of a great set of new dishes – like Singapore Chili Crab and Indian Butter Chicken – plus the increasing focus on Asian food and wine pairing, both in Asia and internationally, were key contributors to this remarkable increase."
The full results will be announced at the HKTDC Hong Kong International Wine & Spirits Fair on November 10.