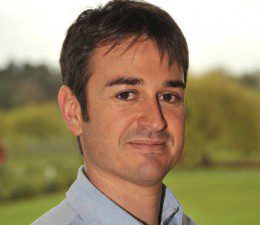 Villa Maria has topped the Gisborne Regional Wine Awards with a trophy for the highest awarded winery and achieved a record breaking fourth Champion Wine of Show title, Lead Viticulturalist Trophy and two varietal trophies.
Villa Maria won five trophies all up:
Trophy Highest Awarded Wine Company
Villa Maria Lead Viticulturalist Trophy Tony Green, Villa Maria
Supreme Wine of Show – Villa Maria Private Bin Gisborne Viognier 2015
Trophy Viognier – Villa Maria Private Bin Gisborne Viognier 2015
Trophy Chardonnay – Villa Maria Reserve Barrique Fermented Gisborne Chardonnay 2014
Villa Maria's previous Champion wine of Show trophies have been for the Gisborne Chardonnay, however this year, emerging varietal Viognier was given the top spot.
Villa Maria Group Chief Winemaker Nick Picone commented on the meaningfulness of this win, "The New Zealand wine industry is cognisant of the fact that we may not always be able to rely on Sauvignon Blanc, so to see an emerging variety like Viognier take out the top prize at one of our national wine competitions is fantastic. This comes right at a time where consumers are telling us they're willing and interested in trying new wines. 2015 was a very good vintage for our Gisborne whites and this is certainly one of the strongest we have made under that label to date," he said.