Wine judge, journalist, and author, Tony Love, along with Australia's renowned Aboriginal chef, Mark Olive, are set to lead a trade mission to New Zealand this month.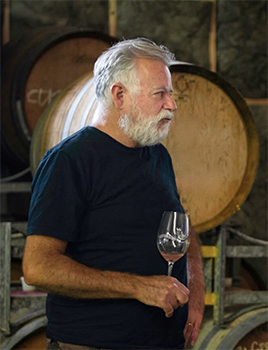 Professionals in food, drink and hospitality are invited to meet with wine, food and beer producers when they touch down at Auckland's Morningside Glasshouse on Tuesday, 31 October.
This is the second Tasting South Australia event and gives local F&B service professionals and buyers a chance to meet some of the legends of South Australian food and drink who are looking to establish their sales channels in New Zealand.
This year attendees will have the chance to try products from 18 producers, including Cape Jaffa Pet Nat, Tscharke Stonewell Grenache and Metala William Formby Cabernet Sauvignon.
Adelaide-based wine journalist Tony Love will be in attendance to share his knowledge and passion for South Australian wine.
Love's hometown is officially one of the 12 Great Wine Capitals of the World, alongside Bordeaux and Napa Valley with Adelaide producing more than half of the entire output of Australian wine.
Love is a particular expert on South Australian Grenache, which has been making a resurgence with growers capitalising on the ripe, spicy, cherry and raspberry scented characteristics that Grenache can yield.
Being a grape that is seldom grown in New Zealand, the Tasting South Australia event gives wine professionals and distributors a chance to delve deep into this wine style which is growing in popularity across the Tasman.
Producers attending the Tasting South Australia Showcase are:
Wines: 919 WINES | ALTSCHWAGER KENNEALLY WINES | BEC HARDY WINES | BROCKENCHACK WINES | CAPE JAFFA WINES | CLAYMORE WINES | MALLEE ESTATE | METALA WINES | OTHERNESS WINES | PAULETT WINES | SEPPELTSFIELD WINES | SOUL GROWERS | TSCHARKE WINES | UTOPOS VINEYARDS
Food: THE YOGHURT SHOP | CASAROSA ALMONDS | THE PREP HOUSE
Beer: LOOPHOLE BREWING CO
The Tasting South Australia showcase is free for members of the food and beverage trade to attend, you can register to attend here.
How to catch up with The Shout NZ…
Online, updated daily with its own unique content and breaking news.
Our weekly newsletter – free to your inbox! Subscribe here.
We are also on Facebook and Instagram!