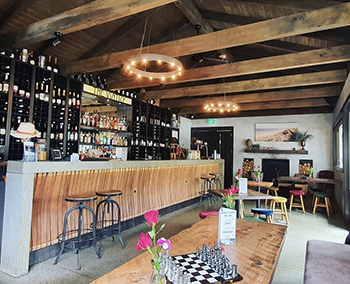 As the hospitality industry continues its recovery from extended lockdowns, The Shout NZ is dedicated to supporting Kiwi locals. In the May issue of our magazine, we explored New Zealand's best spots to relax with a delicious vino.

Matakana: The Vintry
A small boutique wine bar in the heart of Matakana, The Vintry is rustic and quaint with a hint of sophistication. With a cosy fireplace nook for the winter and a sunbathed balcony for warm summer evenings, it is where both locals and visitors can go to relax, laugh and try one of the more than 40 local wines on offer.
Top must-try wine: Mahurangi River Winery 'Field of Grace' Chardonnay – a local favourite that is exclusively sold at The Vintry.
Number one food and wine pairing: The Gabion Merlot Cabernet Franc paired with their braised beef cheek. Rich and decadent.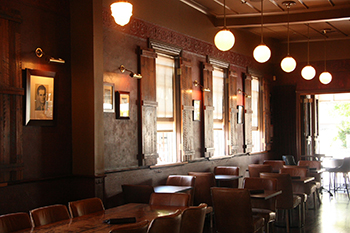 Auckland: Dida's Wine Lounge
Dida's is a local wine bar in Ponsonby that has a welcoming vibe. Unintimidating and educational, whether you know your Bordeaux from your Burgundy or just want to be guided to a great glass of vino, this is the place for you. Dida's is a place to enjoy a quality wine list that is second-to-none and delicious sharing plates.
Top must-try wine: Champagne Pol Roger or the recently released Matawhero Pinot Gris 2021 – a stunning vintage and possibly the best Pinot Gris they've made at Matawhero.
Number one food and wine pairing: Prawn tacos with the Jules Taylor Marlborough Sauvignon Blanc 2021.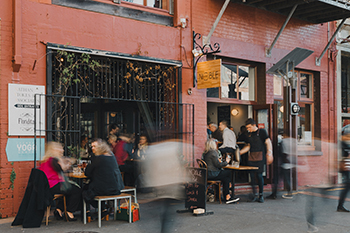 Wellington: Noble Rot Wine Bar
Situated inside an old red-brick bakehouse, Noble Rot is a cosy European-inspired wine bar, tucked away on the corner of Swan Lane in Wellington. You are drawn by its twinkling lights and candles and immediately struck by the bespoke, two-tier bottle chandeliers and the wine bottles displayed on almost every surface, shelf and wall. Noble Rot's real character and charm is felt when it's busy, offering a vibrant atmosphere for regulars and newcomers alike. Offering an extensive wine list, showcasing a wide variety of grapes, regions and wine styles from around the world, Noble Rot has a truly special vibe.
Top must-try wine: Sommelier favourites at the moment include Domaine Sigalas Assyrtiko from Santorini Island, Greece – perfect for those lingering warmer days and seafood dishes. Or for a red, the Trapiche Finca Ambrosia Malbec from Mendoza in Argentina – full-bodied and rich with notes of chocolate and cherry for the cooler evenings.
Number one food and wine pairing: If you usually pair oysters with Champagne but are willing to try something different, ask for a Fino or Manzanilla Sherry. These fortified wines from Jerez in Spain are dry and saline, matching the briny liquor of oysters, and made near the ocean, which makes them a perfect pairing to begin any occasion.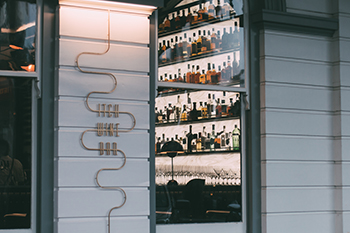 New Plymouth: Itch Wine Bar
A beautiful and intimate space offering a bespoke wine experience in the heart of the West End Precinct in New Plymouth, Itch offers a selection of wines from around the world served by knowledgeable staff. All wines are available in a tasting size, so you can try anything and everything you like, enjoyed with beautiful cheese and cured meats.
Number one must-try wine: All wine is – don't be afraid to move out of your comfort zone and give something new a go.
Number one food and wine pairing: Champagne and fish n chips.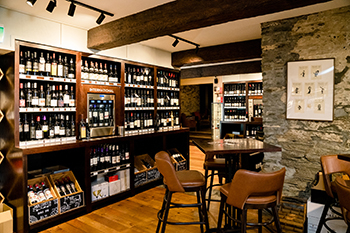 Arrowtown: The Winery
A new venue in the historic village of Arrowtown, The Winery has a colloquial cottage style immersing natural colours, textures, and Central Otago schist with wall-to-wall wine. Offering 64 wines by the glass (plus more than 80 Champagnes and sparkling wines chilled and ready by the bottle), 'The Cellar' – which is stocked with some of the world's finest wines – leather lounge chairs and a large central fireplace, it is a comfy and relaxed space where the subtle lighting and background music sets an upbeat vibe without drowning out conversations.
Number one must-try wine: The single vineyard Takapoto Estate Pinot Noirs from Bannockburn and Gibbston Valley are drinking fantastically now.
Number food and wine pairing: When you've got your nose deep into that glass of Pinot Noir, it's hard to go past the truffle and parmesan twice cooked fries, simple but yum!
Originally printed in the May issue of The Shout NZ. Read the full issue below.
Did you know?
There are six ways you can catch up with The Shout NZ?
Our print magazine – May issue out now! Subscribe here.
Online, updated daily with its own unique content and breaking news.
Our weekly newsletter – free to your inbox! Subscribe here.
Our digital magazines – the latest issues are online now.
We are also on Facebook and Instagram!