Soljans Estate the Grandmaster Fine Old Tawny Port
16 January, 2018 by
Soljans Estate has announced the launch of The Grandmaster Fine Old Tawny Port, a limited edition handcrafted blend by third generation winemaker Tony Soljan.
The Grandmaster Fine Old Tawny Port is a tribute to Bartul Soljan, a pioneer of winemaking in New Zealand who forged the path for the generations of Soljan vintners to come. The base wine was vintaged and solitarily matured in French oak brandy barrels when Tony and wife Colleen celebrated the birth of their first child, Tonia Soljan, in 1968.
"This special Tawny Port is not only loaded with flavour, it is also loaded with long history and what Croatian vintners are known for," says Tony Soljan. "Without doubt, The Grandmaster Fine Old Tawny Port is one of the most exclusive Ports ever made in New Zealand."
Blended meticulously from only the top-performing individual barrels, each bottle has been numbered by hand and each contains a glimpse into the history of the Soljan Family. The age, complexity and concentration of The Grandmaster Port reflects the dedication of Soljans to their craft.
"Masculinity, boldness, power and sophistication are some of the distinguished characters you would pick up from sipping The Grandmaster Fine Old Tawny Port – a true resemblance of my grandfather, Bartul Soljan," says Tony.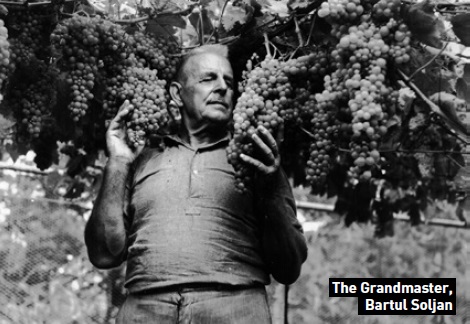 Being the third generation, Tony Soljan is driven by his own creativity that is manifested through the different wine styles that have now become Soljans' flagships. The Grandmaster Fine Old Tawny Port is one of Tony's outstanding blends that is now ready to be shared with the new generation of wine lovers.
The Grandmaster Fine Old Tawny Port is available from the Cellar Door and through Soljan Estate's exclusive partnership with The Loop Duty Free at Auckland International Airport.
SOLJANS ESTATE WINERY
366 State Highway 16, Kumeu, Auckland 0892
www.soljans.co.nz
cellar@soljans.co.nz
(09) 412 5858
.