Hosted in Nelson for a fourth successive year, the NZ Cider Awards celebrated and recognised the high quality of cider produced in New Zealand as well as the growing range of styles available. Following the awards, the NZ Cider Festival took place on 16th November at Founders Park. Here many of the award winning ciders were showcased and available for the public to sample, creating a true celebration of all things cider for cider lovers.
The judging for the NZ Cider Awards 2019 took place in the Moutere Hills Community Centre on the weekend of 15th & 16th October. Here rigorous taste testing took place with a judging panel led by experienced gurus of the cider and wine world. Judges included, James Rowan – Winemaker, Merophy Hyslop – Cidermaker and Innovator, Geoff Griggs – Alcohol Beverage Writer, Dylan Jauslin – Award Winning Writer/ Author, Sam Wilson – Brewer. In total the panel received  111 entries for Cider and Fruit wines combined, in which the judges awarded 7 cider trophies, 10 gold medals, 40 silver medals and 35 bronze medals and 5 fruit wine trophies.
David Sax, Chairman of the NZ Cider Association was absolutely thrilled with the results and the number of entries. "Over the last few years the improvement in both quality and complexity of the winning ciders has been staggering. This has also been demonstrated by the number of New Zealand ciders now taking out gold medals and trophies in overseas competitions."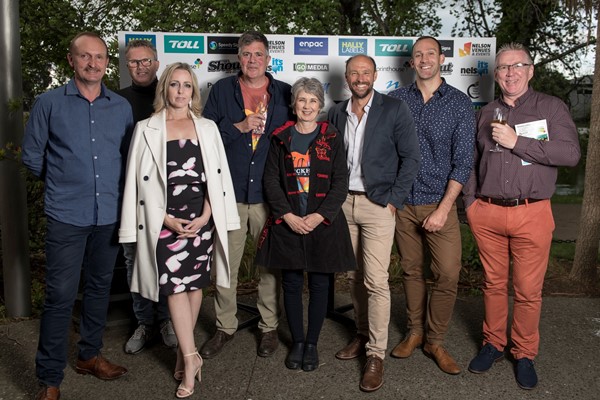 On the night of the awards, local Nelson producer Peckham's ciders took out the top spot in six out of the seven categories, including Fruit, Modern, Traditional, Spice Botanicals or Honey, Specialty and included one for their Brown's Apple Cider which won NZ Champion Cider.
Other trophy winners included Pear Cider / Perry, which was picked up by McCashins Brewery.  For the Fruit Wine trophies, Ruahine Ports scooped up an award for their Roaring Red Boysenberry Port (NZ Champion Fruit Wine and Fortified Fruit Wine), while Lothlorien Winery also scored two awards, one for their Still Apple & Feijoa Fruit Wine (Best Still White Wine and The Graeme Oldfield Memorial Trophy – Best Feijoa Wine) and for their Liqueur Feijoa & Honey.
Due to the soaring growth of the Cider industry the NZ Cider Awards have been held independently.