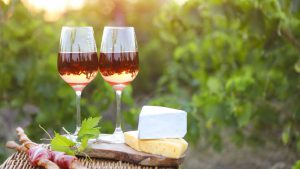 New Zealand is in the spotlight as a world-class wine producer over the next two weeks, with an influx of international media and wine trade arriving to attend a series of events that will showcase the country's diverse regions and wine styles.
New Zealand Winegrowers is hosting more than 90 international wine experts from around 20 countries at several events across the country – including the Aromatics Symposium in Nelson, Pinot Noir NZ 2017 in Wellington, and Classic Reds in Hawke's Bay.
"Our guests are here to discover what makes New Zealand such a unique place to grow grapes and explore the evolution in our wine styles" says Philip Gregan, CEO of New Zealand Winegrowers.
"New Zealand may produce less than one per cent of the world's wine but we are attracting serious global attention. The events come at a time when New Zealand wine exports are riding high, exceeding a record $1.6 billion," he says.
"We are confident the upcoming events will continue to fuel the interest in our world-class Pinot Noir, Sauvignon Blanc, Chardonnay, Riesling, Syrah and much more. New Zealand is ready to shine".
New Zealand wine is exported to more than 90 countries, and is New Zealand's sixth largest exported good.