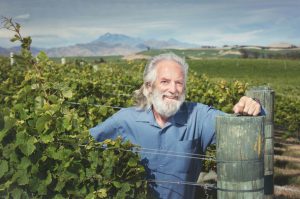 Peter Yealands, one of the largest producers in the region famous for Marlborough Sauvignon Blanc, told Intermedia Publisher James Wells he believes the land available for growing wine may be developed within the next few years.
"Virtually every winery in Marlborough is constrained by a lack of supply. Land is being leased or purchased left right and centre and there is not a lot left. In three to five years time all of the land will be developed that is developable and we expect there may be a lull for a little while before people get up the courage and heads to terracing hills and I think that's what will happen next. We are certainly looking at large scale terracing on hill country. We are looking at doing it so that we can become practiced if you like and develop some systems for the future," Yealands said.
NZ Winegrowers CEO, Phil Gregan commented, that he expects the region to be fully planted within the next decade.
"The big strategic issue for the NZ wine industry is Marlborough at some stage is going to be largely full. Within 10 years Marlborough will essentially be planted, and it may happen sooner than that we will just have to see. When you fly into Marlborough and look down from the plane you think there is not much land left. How much land, who knows, that's where terracing comes in and we've already seen Pinot Noir on the hills so, we may see more of that," he said.
"The industry has grown over the last 20 years largely through the grape growing in the Marlborough so what is the opportunity for growth when that growth opportunity becomes more limited? It may lead to looking at other regions, it may lead to lifting prices who knows what it is going to be, but you can guarantee that there will be a range of responses, as that happens and it is going to come sooner rather than later."