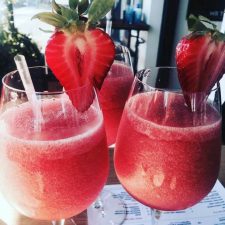 Frosé (frozen Rosé) is huge at bars and restaurants at the moment but now you can make your own version at home with Akarua's Frosé recipe. It's the perfect addition to BBQs and picnics on the beach!
INGREDIENTS
1 bottle of Akarua RUA Pinot Rosé
Juice of 1 lemon
4-5 strawberries OR a handful of raspberries
¼ cup sugar
1 cup of water
INSTRUCTIONS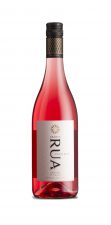 Place RUA Pinot Rosé, lemon juice, strawberries or raspberries, sugar and half the water in a blender, blend until smooth.
Pour into ice cube molds and freeze for approximately 4–6 hours.
When you are ready to serve, place cubes into blender and add the remaining half cup of water.
Whizz to a smooth slushy-like consistency (more water may be required to loosen the mixture).
Garnish and serve with a straw!
And don't forget to save the date for National Rosé Day on February 5th during Waitangi long weekend! @sipnzrosé #roséday