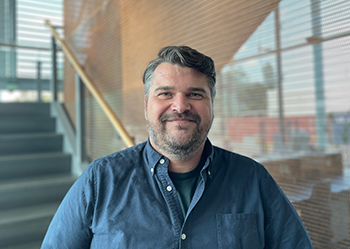 Tips and insights from Fraser Shrimpton, Marketing Director, DB Breweries.

Taking action to drive better sustainable practices within your brands can do more than reduce your carbon footprint.
Embedding a robust sustainability programme into your brand can position you as an industry leader.
But it's about more than just getting a carbon-zero sticker on your packaging. Increasingly climate-conscious consumers are demanding significant changes that affect our future, and are expecting transparency and proactivity from their favourite brands. It is our job to deliver.
Take a look at these five ways you can embed sustainability into your brands in 2022.

Embed sustainability to make your brand more premium
Take stock of your brands and products. If you truly embed sustainability into your core offering, there is a chance your customers or consumers may be willing to pay more for what you bring to the market.
Recent research from Nielsen suggests that 73% of global consumers would alter their shopping behaviour to reduce their environmental impact, and 41% would pay more for products that contain organic ingredients.
The implications of this are huge. Go green with your brands to drive more consumer interest from those who believe in the work you're doing and want to support sustainable outcomes.

Avoid greenwashing
When you take a brand or product to market as 'green', be very careful not to greenwash. Make sure any changes you make to your marketing or packaging reflect the actual sustainable nature of your brand or product, and steer clear of claiming green credentials you haven't genuinely earned.

Carbon credits shouldn't be your first option
Carbon offsets or credits are an easy solution to drag your carbon footprint down short-term. To make a more meaningful long-term impact, I recommend investigating ways to make real changes to the way your brand or business operates. Minimise your carbon footprint, or even decarbonise completely if possible, before you resort to purchasing offsets.

Packaging can make a significant difference
In the drinks business, packaging is a good place to start. From source material to consumer disposal, what impact does your packaging have on your carbon footprint?
Look at where your material originates, how much freight is required to get it to your warehouse, and if consumers can recycle it locally.
For example, local beer brand Export changed to paper labels and started sourcing carton board from a local supplier in 2021, and was able to cut 149 tonnes of CO2e annually.
Embedding sustainability in your business is about more than just your core product.
Retrofit existing solutions to fit your business
There is no need to reinvent the wheel when existing sustainable alternatives could work for your brand.
For example, switching LPG-powered forklifts for electric, and a biomass boiler for coal burners cut 275 tonnes of CO2 per month at DB.
Investigate ways to simplify your logistics network to cut freight kilometres from your carbon footprint, like partnering with a distributor that has invested in green transport solutions.
Road freight accounts for 53% of all carbon emissions within global trade transport – find a way to play your part in decarbonisation along the entire value chain.

Embedding sustainable solutions into your brand can broaden its appeal and contribute to meaningful, long-term carbon reductions. Learn from businesses in your field and be bold in 2022 to forge your own path to a better future.
Originally published in the March issue of The Shout NZ.
Did you know?
There are 6 ways you can catch up with The Shout NZ?
Our print magazine – March issue out now! Subscribe here.
Online, updated daily with its own unique content and breaking news.
Our weekly newsletter – free to your inbox! Subscribe here.
Our digital magazines – the latest issues are online now.
We are also on Facebook and Instagram!