Dry July is in its 11th year and is once again calling on Kiwis to take part in a month-long alcohol-free campaign to support cancer charities.
By participating in Dry July, people provide vital funding for essential services that support cancer patients as they navigate their lives beyond treatment.
The demand for these support services has never been more urgent, according to cancer charities and Dry July empowers cancer patients with the tools, resources, and sense of belonging needed to navigate their post-treatment journey.
This year, Dry July is pledging its support to three major cancer support charities:
Each of these organisations plays a vital role in enhancing the lives of New Zealanders facing cancer by offering practical services that address the physical and emotional toll of the disease.
To support your customers this Dry July, here are some of our favourite no-alcohol offerings to stock in your on- or off-premise…
Wine
These five 0% wines were recommended by some of NZ's top wine judges in last year's New World Wine Awards:

Special mention from The Shout NZ: Lyre's Classico Grande – A Prosecco-style sparkling wine with with notes of fresh peach and granny smith apple skin.
Beer + cider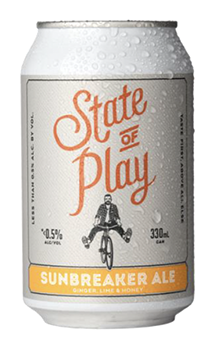 State Of Play Sunbreaker Ale – made with a big beer base on NZ Hops and Canterbury Malts, with the fusion of Ginger Lime and Honey.
Zeffer 0% Passionfruit Cider – the perfect combination of sweet-tart passionfruit and freshly-crushed Hawke's Bay apples.
Asahi Super Dry 0.0% – the same signature crisp and refreshing taste without the alcohol.
Steinlager 0% – New Zealand's first zero-alcohol and zero-carbon beer.
Heineken 0.0. – a refreshing low calorie 0% brew.
Good George Non Alcoholic Doris Plum Cider – sweet, tart, refreshing and gluten-free.
RTDs + canned cocktails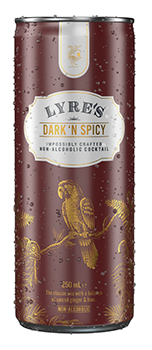 Finery 0% Grapefruit Cucumber and Mint – bittersweet grapefruit, bright minty cucumber, and aromatic extracts in a zero-alcohol cocktail.
Naked Life Classic G&T – distilled botanicals and extracts of lemon, bitter orange and cinchona, top noted with juniper berry.
AF Drinks Apero Spritz – just like the Italian Classic with bittersweet orange and 0% alcohol.
Lyre's Dark N Spicy Non Alcoholic Cocktail – a combination of Lyre's Spiced Cane, Lyre's Dark Cane, ginger and lime zest.
Spirits
Lyre's Pink London Spirit – crafted to capture the essence of a Pink Gin, with rose, cherry, red berry and blackberry characters.
Ecology + Co Asian Spice Spirit – an exotic blend of cardamom, cassia, sweet basil and citrus.
CleanCo Amber Oaked Spirit – a non-alcoholic take on Bourbon Whisky, with characteristic notes of oak and sweet vanilla.
Four Pillars Bloody Bandwagon 0% – based on the cult favourite, Bloody Shiraz Gin, this features an alcohol-free base of highly concentrated Shiraz, combined with botanicals including Tasmanian pepperberry leaf and citrus.
Seedlip Garden 108 – a green and floral blend of copper-pot distillates, including peas and hay and traditional herbs spearmint, rosemary and thyme.
Cocktail Inspo: Seedlip Orchard Sour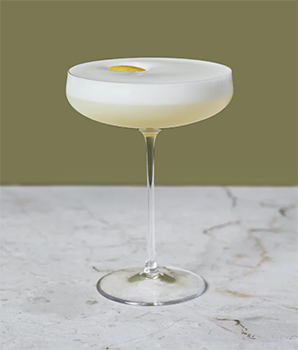 INGREDIENTS

Seedlip Garden 108: 50ml
Pear jam: 1 large tbsp
Lemon juice: 15ml
Egg white: 20ml

GLASS & GARNISH

Chilled Martini coupe
Garnish w/ lemon zest

METHOD
Add all of the ingredients to a shaker and dry-shake for 30 seconds without ice.
Add ice and shake again until well-chilled.
Strain into a chilled coupe glass.
Garnish with a slice of lemon zest.
Registration for Dry July 2023 is now open visit www.dryjuly.co.nz for more information.
Did you know?
There are six ways you can catch up with The Shout NZ?
Our print magazine – new issue out now! Subscribe here.
Online, updated daily with its own unique content and breaking news.
Our weekly newsletter – free to your inbox! Subscribe here.
Our digital magazines – the latest issues are online now.
We are also on Facebook and Instagram!