Bombay Sapphire announces pop-up bar and restaurant
24 October, 2016 by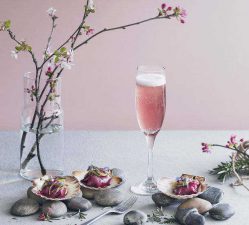 Bombay Sapphire has announced a two-week pop-up bar and restaurant coming to Auckland this November.
After a sell-out event in 2015, the premium gin brand will provide a unique dining experience, using cocktails and artistry at Eat My Lunch in Central Auckland from November 9 to 20.
Lead by ambassador Chase Bickerton and renowned fine dining chef, Michael Meredith, the event features 10 cocktails designed around each of Bombay
Sapphire's 10 exotic botanicals and paired with a dish to complement the flavours.
"Our senses give us the ability to perceive, recognise and understand
an environment. We've created our cocktails to ignite these senses, using our 10 botanicals to create an evening based on the experiences that artistry and food give us," says Ambassador Chase Bickerton.
One of the botanicals within Bombay Sapphire is the Orris Root, with origins in Florence, Italy. Working with this full floral flavour, Chase Bickerton has created the
"Prada 75" – a twist on the classic champagne cocktail, inspired by Prada and their perfume line. The cocktail is paired with a scallop tartare wrapped in raspberry leather (pictured).
"We've taken these fresh aromatic profiles and thought about how we could make them interesting, incorporating different textures and elements to end up with a balanced and exciting menu that targets each and every one of the five senses," says Michael Meredith, Project Botanicals collaborator and Head Chef.
Tickets are available at www.iticket.co.nz for $55 + BF and include two cocktails and two dishes, with additional for purchase at the event.
.