Clipper in Auckland's suburb of Ponsonby is a neighborhood bar that pays homage to the magic of the golden age of travel. Drinks from their passport inspired menu are influenced by destinations from around the world, including, their deliciously extensive No & Low offerings.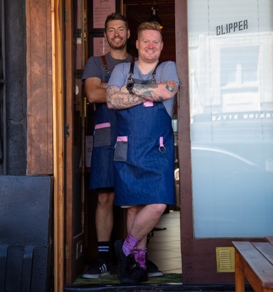 Owner Barney Toy says the venue began noticing a shift in the drinking habits of customers who were increasingly after alcohol-free options.
The Clipper team went on to create a selection of non-alcoholic cocktails that are just as good as anything else on the menu. "We like to put as much love into non-alcoholic options as we do for our full-strength drinks" says Toy. "We want guests that don't want to drink to enjoy the Clipper experience as much as those that do. We want them to work their way through all of our full flavoured N/A cocktails".
An example of Clipper's approach is clear in the Florentine, inspired Bitter Rhubarb which uses both non-alcoholic Lyre's Dry London Spirit and Lyre's Italian Orange. Clipper combine the two together with rhubarb and strawberry juice and tonic before all the elements are carbonated. To serve, the bartender pours the lightly sparkling liquid over custom stamped block ice and garnishes with fresh orange.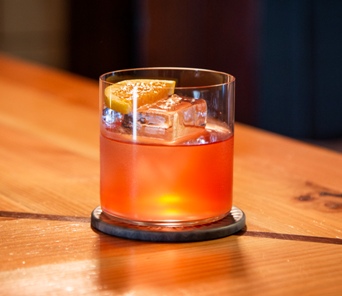 Please reach out to Drew Down, Lyre's New Zealand Brand Ambassador to find out more about how you can bring the non-alcoholic category to life in your venue.