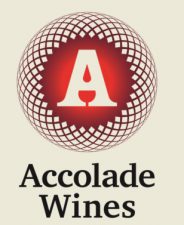 Accolade Wines has announced the appointment of Chris Flaherty as General Manager, Australia, New Zealand and the Pacific, effective 28 August 2017.
With more than 30 years' experience in all alcohol beverage categories, Flaherty has worked in four Australian States and in markets throughout the Asia Pacific region.
He was formerly Chief Executive Officer of ASM Liquor, and prior to that he held the role of Managing Director Australia and New Zealand at Treasury Wine Estates.
"It is a great honour and privilege to be leading the ANZP team at Accolade Wines with its portfolio of wonderful brands, steeped in an amazing wine heritage," says Flaherty.
Based in Sydney, Flaherty will report to Accolade Wines Executive Chairman, Jim Anderson.
"We are very pleased to have Chris join the senior executive team and his leadership experience coupled with a deep knowledge of the market will be a great benefit to Accolade," says Anderson.